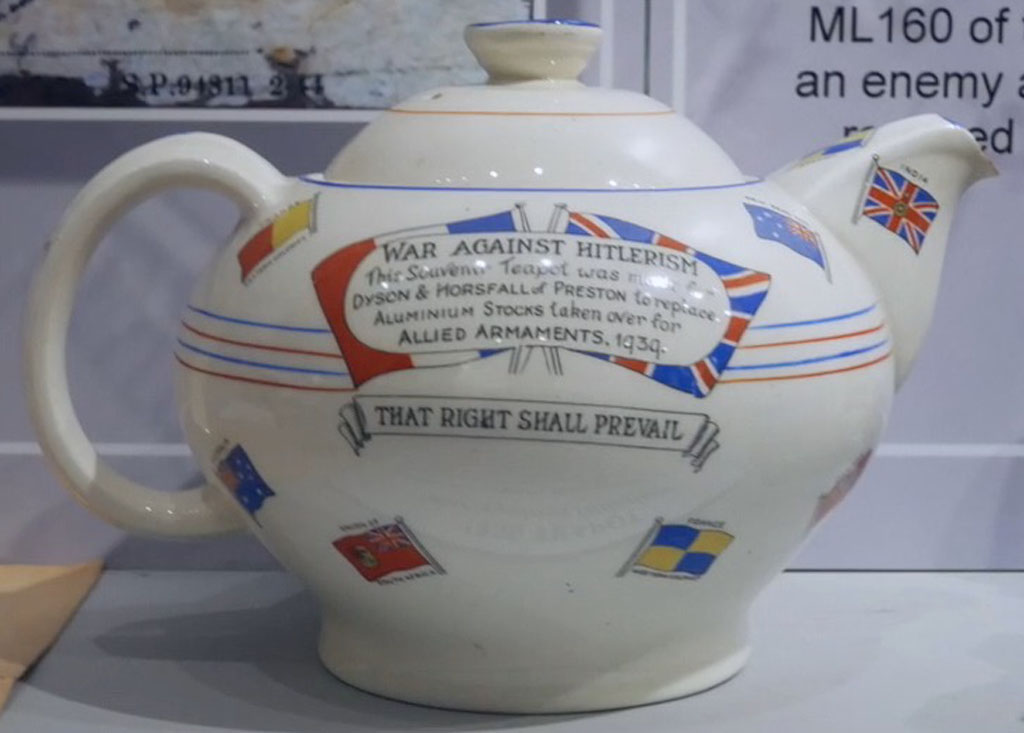 anti-Hitler ceramic teapot
Teapot, ceramic, transfer printed with flags and slogans: 'Liberty and Freedom'; 'War against Hitlerism'; 'That right shall prevail'. Made for Dyson and Horsfall of Preston in pottery as aluminium was no longer available, being required for armaments, Spitfires etc.
curator's notes
It seems surprising that a manufacturer of aluminium teapots should be able to turn readily to making ceramic teapots. However, that is the information we have about this object.
BRXHM reference: 7570