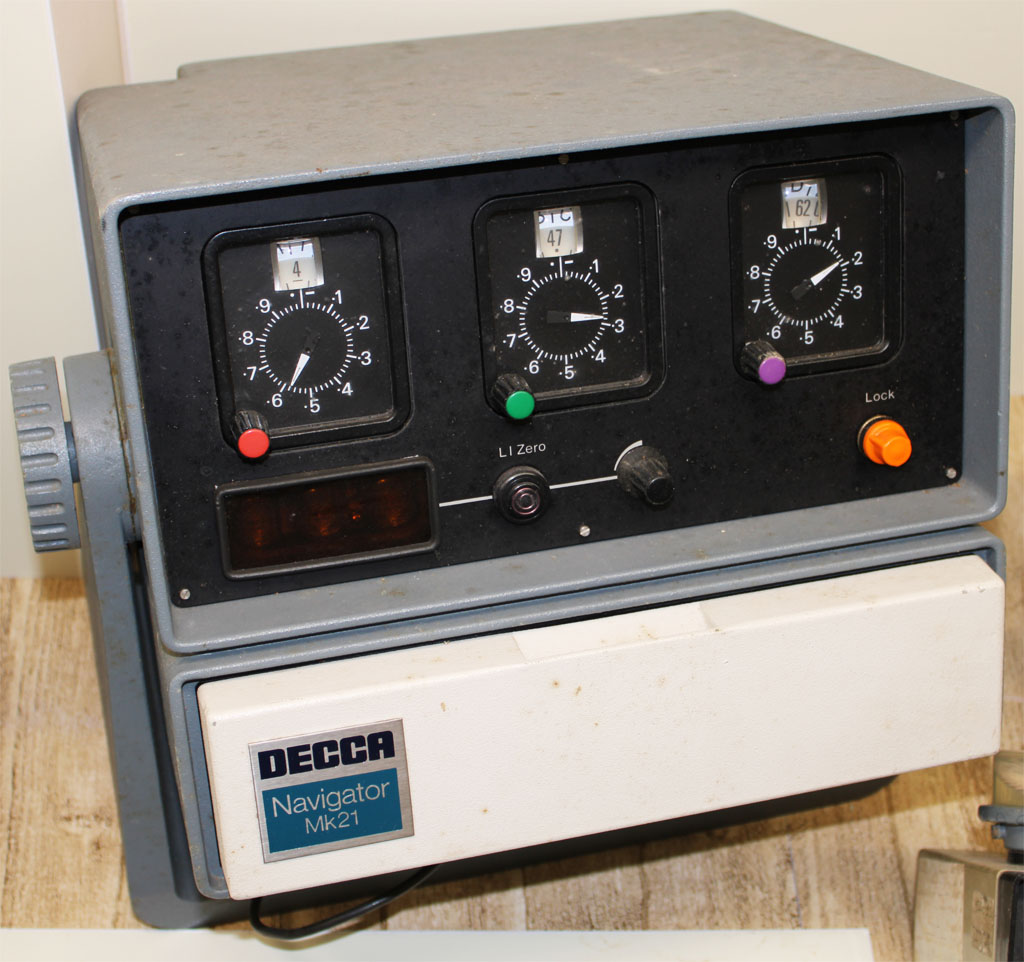 Decca navigation system receiver
Decca navigation system receiver, installed on the Brixham trawler Emeil in 1969.
curator's notes
Apple computer and consumer electronic products are often considered beautiful. None surpasses this Decca navigation device from the late 1960s. The visual design is comparable to the work of Dieter Rams for Braun, who used muted, often dark, background colours, illuminated by point details of bright, vivid colours, the overall effect intended to be functionally productive as well as visually attractive.
BRXHM reference: 7234