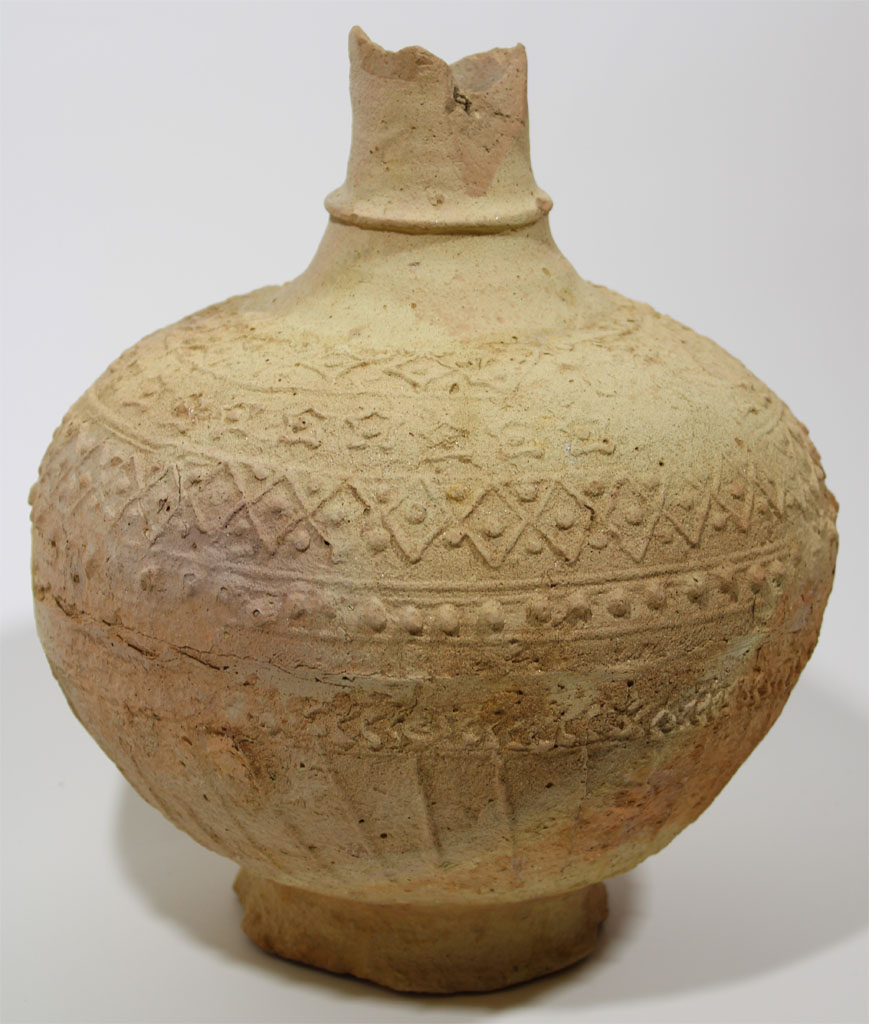 C14 Mamluk earthenware bottle
Bottle of Mamluk period creamware with moulded decoration. 14th century. Probably made in Palestine or Syria as a water container. Found about 1995, reported as '15 miles off Start Point, slightly to the east', caught in the net of the Brixham trawler Catear BM282. 285 mm high x 755 mm circumference.
curator's notes
A surprising object to find on the seabed south of Devon, presumably from a shipwreck of 600 to 700 years ago. It's a vessel typically for domestic use in the eastern Mediterranean, not the type of object traded internationally, nor as a container for oil, wine, perfume or any other liquid which may have been traded.
BRXHM reference: 6950
PDF document: 'An unexpected 'catch' for the Brixham trawler Catear' by Philip Armitage and Kate Armitage from the journal Medieval Ceramics