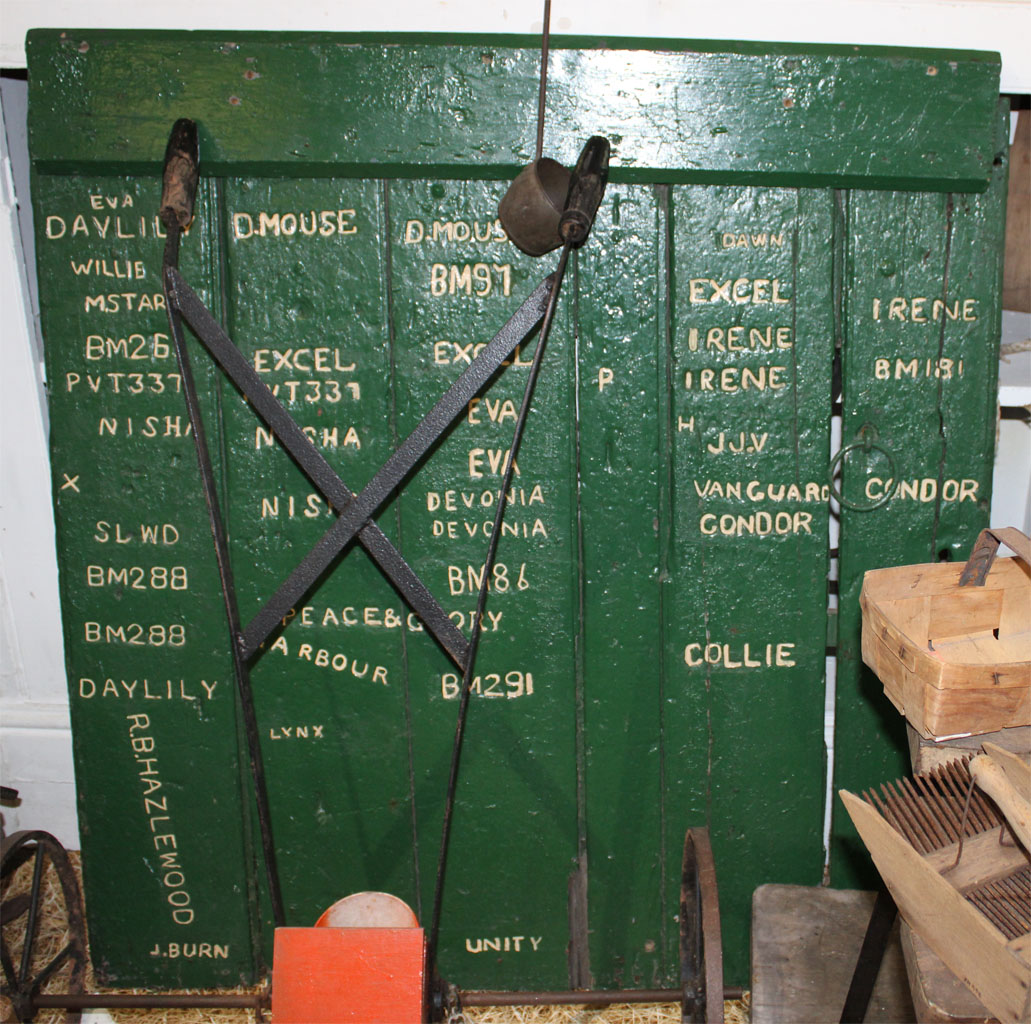 blacksmith's door with branding-iron tests
Wooden door, or part of one. Blacksmith's door with fishing vessels' names burnt in for testing branding irons made for their owners. Painted green with cream-coloured detail. 1156 x 1270 mm.
curator's notes
The branding irons were used to mark the vessel owners' wooden boxes for landed fish. The door was painted by an owner following the blacksmith, when it would have been bare wood.
BRXHM reference: 1698